THE SERBIAN STAMP OF DEATH (B.78)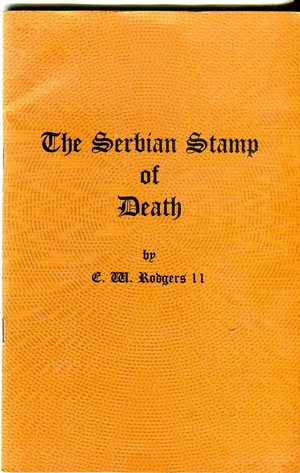 Price

£5.00

Stock Code

B.78
THE SERBIAN STAMP OF DEATH (B.78)
by E.W. Rogers II. The 1904 Coronation set design allegedly contains the secret portrait of King Alexander, assassinated (with Queen Draga) in 1903. This booklet explains the background.20 pages, illus in black/white, pub Canada 1977.


Click image for a larger view of this item...
---