1944-1945 LIBERATION OVERPRINTS (CD)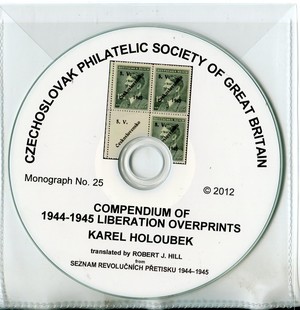 Price

£8.00

Stock Code

#0661
1944-1945 LIBERATION OVERPRINTS
by Karel Holoubek, translated into English by Robert J. Hill (from "Seznam Revolucnich Pretisku 1944-1945"), the biggest, best and newest guide to local liberation overprints, made as Bohemia & Moravia fell to Soviet and partisan troops at the end of WWII. Local overprints made on German (often Hitler Head) and Bohemia stamps, with much background explaining which saw postal use and which were philatelic creations, maps of the locations, and catalogue listing. Czech Philatelic Society publication No.25, 320 pages, illus throughout, published 2012. This is the CD version (which can then be printed out), same text as the book but with all illustrations in full colour (and cheaper to buy and to post!).


Click image for a larger view of this item...
---