CZECHOSLOVAK ARMY IN FRANCE (B.95)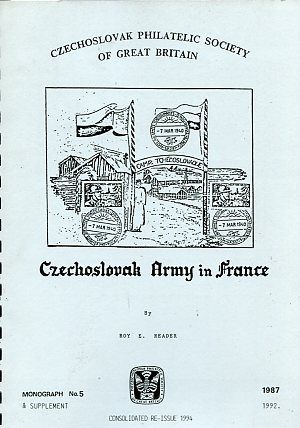 Price

£7.00

Stock Code

B.95
CZECHOSLOVAK ARMY IN FRANCE (B.95)
by Roy E. Reader. Detailed background and postal history of the Field Post operated by Czech Forces in France, those who were stranded in France during the war years (particularly those at Agde Camp), and the 1945 Liberation Forces and Repatriation Services.
Two parts bound together, Part 1 is the Czechoslovak Philatelic Society Monograph #5, and Part 2 is the lengthy Supplement. Total 90 pages, 1994 2nd edition. Illus in black/white.


Click image for a larger view of this item...
---