PERFINS of the territory of CZECHOSLOVAKIA (B.94)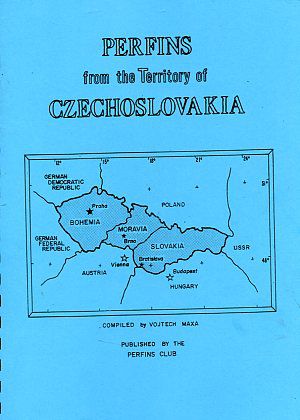 Price

£8.00

Stock Code

B.94
PERFINS of the territory of CZECHOSLOVAKIA (B.94)
Alphabetical, illustrated listing of perfins found on the stamps of the Czech region (fore-runner Austria, Czechoslovakia itself, also Bohemia, Slovakia, and Germany and Hungary in the periods of annexation). In many cases, the name and location of the user firm are provided, along with the type of business that the firm provided. The illustrations are useful to distinguish otherwise similar perfins, for example four different type of "F.P." exist, coming from different firms.
Compiled by Vojtech Maxa, published in 1972 by the Perfins Club, USA. Includes four supplements, and a rarity guide. 85 pages.


Click image for a larger view of this item...
---