THE HUNGARIAN HYPERINFLATION OF 1945-1946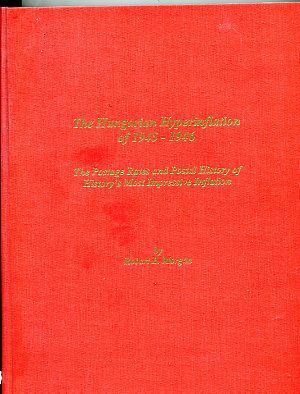 THE HUNGARIAN HYPERINFLATION OF 1945-1946
The postal rates and postal history of Hungary in Hyperinflation 1945-46. When money went mad in postwar Hungary, the inflation rate beat the famous German inflation by many times. Covers exist with billions of Pengos affixed by stamps, a fascinating field to collect and display. This is the major modern work which explains the background, mail categories, rates, cachet types for mail paid by cash.
Hardbound book (illus in black/white), 266 pages, by Robert B. Morgan, published 2003 by the Collectors Club of Chicago.


Click image for a larger view of this item...
---