HOILAND AUCTION 1999 (B.188)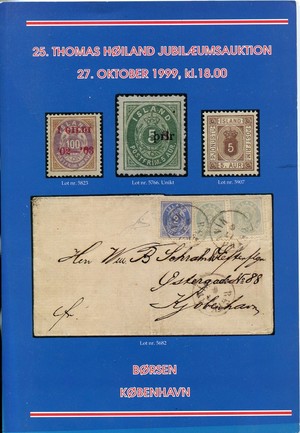 Price

£10.00

Stock Code

B.188
HOILAND AUCTION 1999 (B.188)
Catalogue of the Dr Gene Scott collection of Iceland, offered By Thomas Frimaerkeauktion 27 October 1999, specialised collection of the 19th century Numeral types (to 1902 I GILDI), many rarities and including the unique 3/5 aur green of 1897. Over 300 lots, many illus in full colour, 64 pages, 1999. Important reference work for these issues.


Click image for a larger view of this item...
---