SICILIA (SPINK 2013) (B.195)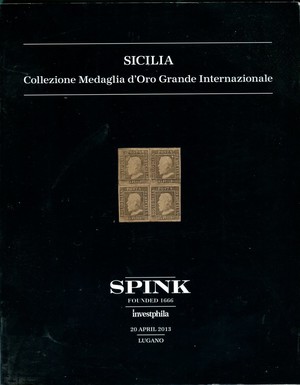 Price

£10.00

Stock Code

B.195
SICILIA (SPINK 2013) (B.195)
Auction catalogue of an Internatinal Grand Gold collection, with major blocks, plate reconstructions, and fine items on cover. 149 lots, all illus in colour, 90 pages, Spink auction sale April 2013. Important catalogue for the record of these major pieces.


Click image for a larger view of this item...
---