JAPAN REVENUES 2016 (NARUMI) (B.204)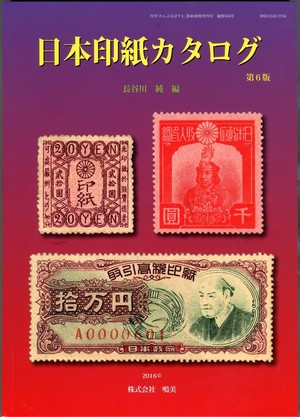 Price

£37.00

Stock Code

B.204
JAPAN REVENUES 2016 (NARUMI) (B.204)
edited by Stephen J. Hasegawa, 6th edition. lists all the mainstream revenues of Japan with a strongly specialised section on the First Issue of 1873-74, standard listing of regular revenues and special purpose issues (but no municipals), and some other "back-of-book" like Postal Seals and Cash Envelopes. 176 pages in full colour, priced for both mint and used (where available), published 2016.
Should you need a listing of the numerous Municipal issues too, these are in our "South East Asia Revenues" book, only black/white images but a useful listing to complement this standard "Japan Revenues" catalogue. Just sold our last copy, but more on order. If you would like to be advised when they come in, just press the "make enquiry" button and leave your details - we'll email you when the books arrive.


Click image for a larger view of this item...
---