LIETUVOS PASTO ZENKLAI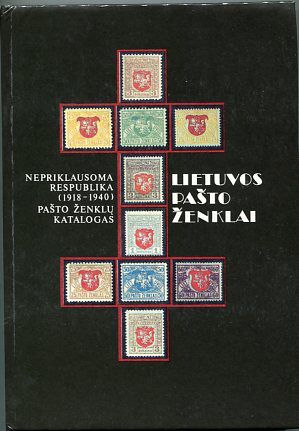 Lithuanian-language catalogue listing the stamps of 1918-1940 period, in colour. Standard listing (without valuations) but with specialised information covering the perforation varieties and combinations (which can be quite complex) and the quantities printed.
By Vilius Kavaliauskas. 1991, 190 pages, hardback, published by Collectors Club New York, printed in Lithuania, ISBN 5-417-00448-0


Click image for a larger view of this item...
---