FALSZERSTWA ZNAKOW POCTOWYCH PRL (FORGERIES)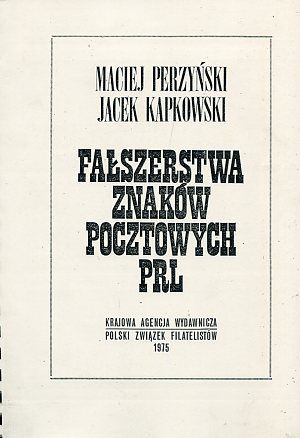 Price

£10.00

Stock Code

617
by Maciej Perzynski and Jacek Kapnowski. Detailed monograph on forgeries of the postwar issues, from the costly 1944 Heroes set of three (SG 499/501 - even the proofs were forged), later 1940s surcharges, 1950 "groszy" overprints, and a few later including the 1954 Postal Coach. Text is in Polish but with enlarged illustrations (black/white) which are adequate information for the English reader.
61 pages, in Polish, 1975.


Click image for a larger view of this item...
---