THE CASCAIS COLLECTION (B.132)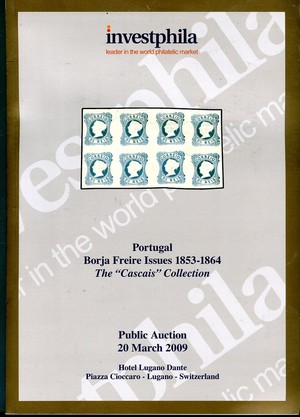 Price

£15.00

Stock Code

B.132
THE CASCAIS COLLECTION (B.132)
Investphila auction catalogue of the "Cascais" collection of 1853-1864 classics, with an especially strong section of the provisional town cancels on the early embossed stamps, also many important used blocks and other rarities. Virtually all stamps illustrated in full colour, making the catalogue an important record of one of the finest collection of Portugal classics. Sale of 20 March 2009, 118 pages, full colour.



Click image for a larger view of this item...
---