1918-22 PROVISIONALS (B.314)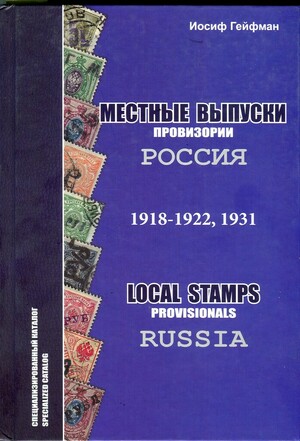 Price

£50.00

Stock Code

B.314
1918-22 PROVISIONALS (B.314)
by Joseph Geyfman, important handbook, just published end 2018. With the disruption of civil war, and inflation making remaining stocks of Imperial stamp useless, local Postmasters surcharged old Imperial stamps to upgrade them to new currency, and to ensure use of stamps actually bought currently at the post office, rather than looted stock or imported from other regions. Several hundred towns produced identifiable surcharges, which are listed in this handbook, with many illustrations of the individual stamps plus use on postal documents (full colour). Much background information, detailed study (e.g. pages on the complex Sochi provisionals), values where possible, and information on forgeries. Thanks to the new availability of better information, these issues are increasing in popularity with advanced collectors.The author is the major expertiser on these issues. 464 pages, hardback, full colour, 2018.


Click image for a larger view of this item...
---