GEORGIA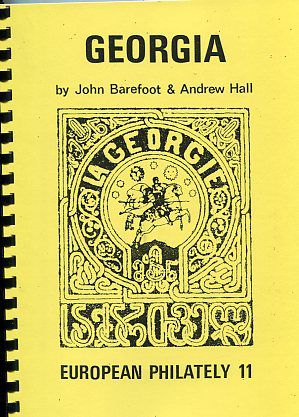 Price

£6.00

Stock Code

#0373
GEORGIA
by John Barefoot & Andrew Hall. Specialised catalogue and postal history guide, covers Georgia in the Russian period, 1917-18 provisionals, National Republic and Soviet Republic stamps with specialised listings, Batum, Transcaucasia, list of Post Offices, and Revenues.
This was a limited reprint of the 1983 book (original edition out of print for many years). 66 pages, illus in black/white, comb binding, card cover. Only available 2nd hand from time to time.


Click image for a larger view of this item...
---