THE IMPERIAL ROMANOVS (B.242)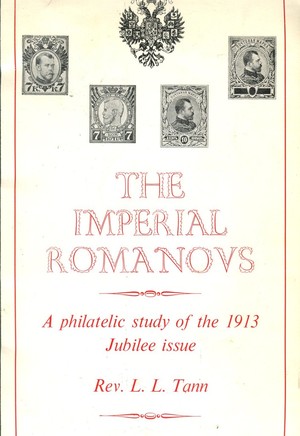 Price

£15.00

Stock Code

B.242
THE IMPERIAL ROMANOVS (B.242)
A study of the 1913 Jubilee issue by Rev L.L.Tann. Background, proofs, issued stamps, booklets, currency stamps, Revolutionary overprints, postmarks including used abroad and WWI. 103 pages, black/white, 1977. Also : Stanley Gibbons Australia auction catalogue May 2001 which contains colour illustrations of Romanov de proofs, 72 pages.


Click image for a larger view of this item...
---