SWEDISH SLOT-MACHINE BOOKLETS (B.92)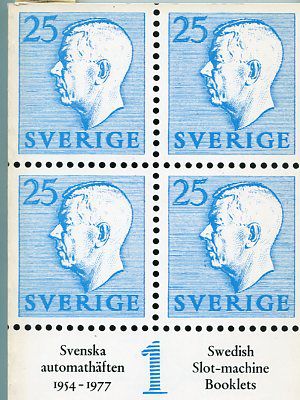 Price

£10.00

Stock Code

B.92
SWEDISH SLOT-MACHINE BOOKLETS (B.92)
by Lennart Lagerström. Booklets have always been an important aspect of Swedish philately. The technique of booklet production is more complex than just printing stamps in sheets; the study of Swedish booklets therefore offers technical challenges which are more demanding than collecting just the basic stamps. This is a detailed technical guide to the booklets of the 1954-77 period, largely the definitives, but also taking a couple of commemorative issues as in-depth studies.
96 pages, main text in Swedish but detailed summaries in English, and well illus (black/white). Sveriges Filatelist Handbook Nr 9, published 1977.


Click image for a larger view of this item...
---