PASSER : STAMPS OF TURKEY (B.264)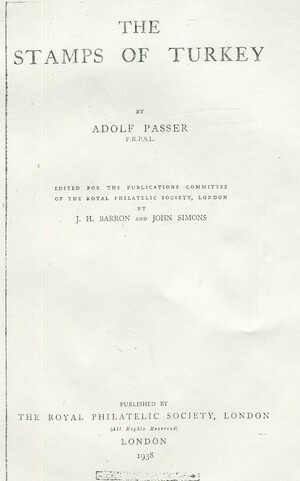 Price

£50.00

Stock Code

B.264
PASSER : STAMPS OF TURKEY (B.264)
Postillion reprint of the classic Adolph Passer handbook of 1938, extremely detailed information on background, varieties, proofs, quantities printed etc of all stamps from Classics to 1936, 240 pages plus about 80 pages of illustrations. Also : "Random Notes" (on Turkey) by Higlett, 1926, 16pp, "Turkey Used Abroad" by Banham & Wood together with list of POs of Used Abroad status from Postal History International, and a few further articles on Turkish stamps.


Click image for a larger view of this item...
---