TURK POSTALARI ILK FILATELIK DAMGA VE MUHURLERI 1863-1920 (Postmarks) (B.174)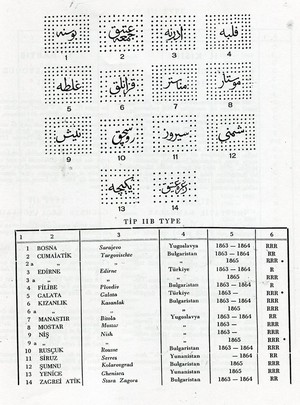 Price

£10.00

Stock Code

B.174
TURK POSTALARI ILK FILATELIK DAMGA VE MUHURLERI 1863-1920 (B.174)
by Brandt & Ceylan. Reprint of the key 1963 work giving full listing of the classic postmarks of Turkey, used on stamps from First Issue through to WWI period, including negative seal types, postmarks of the lost territories in Europe and Africa. Illustration shows a sample page for Turkish postmarks in the area now Bulgaria & Yugoslavia.
In French and Turkish, with rarity guide. All postmarks are illustrated, making identification easy. 98 pages, card cover.


Click image for a larger view of this item...
---