ONLINE - A TRADITIONAL STAMP STORE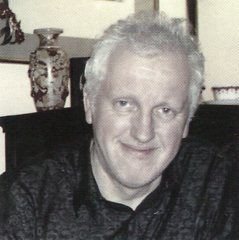 We deal in stamps and postal history of Europe, and also publish a series of standard catalogues on revenue stamps.
I first began dealing in stamps 40+ years ago, to augment my collection of the stamps of France.
The years rolled on, and now we are a family-run company based in York, England, as a mail-order business.....
Our internet business is growing fast.
You receive my personal attention and experience, whether on-line or by postal mail.
Enjoy exploring the on-line store........... John Barefoot.
---
WE OFFER.....


Stamps and postal history of Europe (especially Germany and Austria),
Stamp collections of many countries, especially Europe,
Revenue stamp catalogues and other philatelic literature for many countries,
Revenue stamps of many countries.
Check the categories on the left and click to explore....
NEWS for SEPTEMBER 2015


New revenue stamps stock is being added this month. Keep an eye on the REVENUE STAMPS - FOR SALE section as some larger lots go on over the next couple of weeks. Added so far : 300+ items of GB and Commonwealth, Europe and Overseas.
New collections list recently printed (August). To view IN FULL the latest list (which can then be printed out) please CLICK HERE
Our new site, devoted entirely to the stamps and postal history of GERMANY, is up and running
New GERMANY sectional stamp lists are appearing at roughly monthly intervals. The July list covered Postwar Germany. German States has just been put in the mail (September).
and some book news.....
just out : BALTIC STATES REVENUES 4th edition in full colour.
POLAND REVENUES 2nd edition is now at the printers. Greatly expanded since the last edition, especially in the Municipal section where hundreds of new discoveries have been reported. 182 pages in full colour. It will be announced here when delivered and ready for sale.
TELEGRAPH STAMPS OF THE WORLD : our recently published book updates the old Hiscocks catalogue, with current pricing, and illustrations in colour.
SHOPPING TROLLEY - HOW IT WORKS
Easy purchase on-line. The "ADD TO BASKET" button is found under "More Details" of the item you selected.
STEP 1 : When you see full details of the item you selected, and if you wish to buy it, just click on "ADD TO BASKET" for this item, this will add it to the shopping trolley.
You can repeat the process to add several items to the trolley.
STEP 2 : To review your total purchase after the last item selected, click on "CHECKOUT". You can cancel any item selected in error by reducing the quantity ordered from "1" to "0".
STEP 3 : Choose the appropriate postage by clicking on
UK 1st class (or Fedex if over 2 kilos)
Europe (airmail)
Overseas (airmail)
STEP 4 : To go ahead with the purchase, click on "PROCEED", give your name and address details for delivery, and then card details for payment.
STEP 5 : Happy with everything? Then finally click "CONFIRM". Your card is ONLY charged once you have completed this step.
The items are then reserved immediately, and will be mailed quickly (usually same day or next day).
If you are ordering several books, it is usually cheaper in postage to put them together in one order, rather than pay for each book and postage separately.
Of course you can also order by phone, and discuss any details of your order.
For any queries, email me, or phone 01904 426879.