Cayman Islands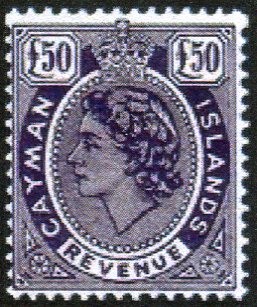 This is a "work in progress" radical rewriting of revenue stamps of the Cayman Islands for our next "British Commonwealth Revenues". It is only a private working document for use between J.Barefoot and other collectors (updated June 2017).
To view IN FULL this listing (which can then be printed out for personal use only, not for publication) please CLICK HERE
If you have new finds to add to the listing, please get in touch with us by email at JBarefootL@AOL.com. There is scope to improve dates of issue or use, and possibly to add a few new values.