San Marino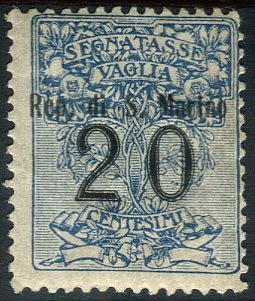 This is an updated listing of the revenue stamps of San Marino (updated September 2017). The original listing appeared in our ITALY REVENUES catalogue of 2013. This update includes a couple of additions to the Bollo listings, illustrations of the modern "peel and stick" Importante issues courtesy of Eric Jackson, and a new listing of the Postal Money Order stamps. It is only a private working document for use between J.Barefoot and other collectors.
To view IN FULL this listing (which can then be printed out for personal use only, not for publication) please CLICK HERE
If you have new finds to add to the listing, please get in touch with us by email at JBarefootL@AOL.com.