---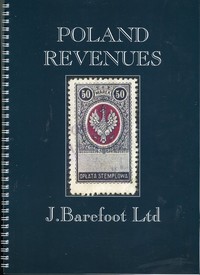 Price

£30.00

Stock Code

Barefoot publication
Standard priced illustrated catalogue of the revenue stamps of Poland. Includes WWI Occupations, regional and national issues of the first Republic plus postwar period, large section on Municipals, plus Danzig, Memel, Upper Silesia. The new 2015 edition is now available. 182 pages, wire-bound for easy opening, full colour.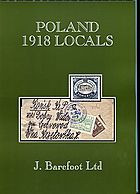 Price

£20.00

Stock Code

Barefoot Publication
Handbook covering the private or local delivery Posts of Poland operating 1915-1919 during the period of disruption of civilian mails, following German and Austrian military conquest of former Russian Poland, and then the vacuum which followed their retreat in 1918 and the birth of the new Polish republic.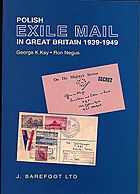 Price

£20.00

Stock Code

#0506
The Polish Government in Exile in Great Britain operated military postal services during and immediately after WWII, using maritime agencies as their offices.