---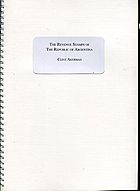 by Clive Akerman. Catalogue of the revenues of Argentina itself plus all the Provinces, including the prolific municipal and special tax stamps, in 6 volumes (the complete set).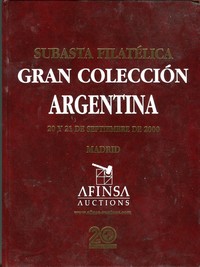 Price

£30.00

Stock Code

B.98
AFINSA AUCTION 2000 (B.98)
Major sale of 679 lots of mainly classic postal history including many covers with combinations with stamps of Argentina with France or other countries, virtually all single lots illustrated in full colour and individually on a page, valuable reference work covering many major items of Argentine postal history. 562 pages in full colour, hard bound, 2000.