---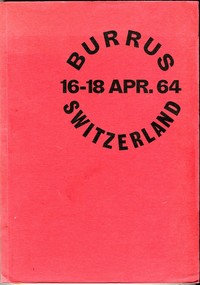 Price

£20.00

Stock Code

B.74
BURRUS AUCTION CATALOGUE 1964 (B.74)
Robson Lowe/Urs Peter Kaufmann auction of the massive Burrus collection of Swiss classics was a milestone event. A major auction catalogue reference work, useful for provenance of important pieces, with priuces realised, many illus (some in colour), 924 lots on 176 pages.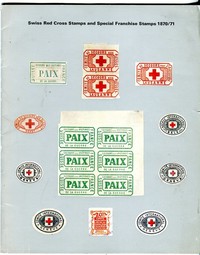 Price

£5.00

Stock Code

B.75
SWISS RED CROSS & FRANCHISE STAMPS 1870-71 (B.75)
In January 1871 the French Armée de l'Estm defeated by the Prussians, crossed over to internment in Switzerland. They arrived in terrible conditions of hunger and poor clothing and a vast humanitarian effort was needed to look after them. This brochure documents to Red Cross labels and "Gratis" labels used to provide post free mail for the internees. Illus in colour, 16 pages, c1970.