The philosophy of collecting....

Talking of philosophers : "Je collecte, donc je suis" said Descartes, but which was the REAL title of his book? (Spot the difference between the two stamps.) A clue, most French philosophers were LEFT-wing, weren't they? French intellectuals quickly spotted the error - a national crisis, one of the many in the 1930s, the Post Office had "tombé dans la merde". The offending stamps were quickly withdrawn and a correctly titled version appeared. All was not lost, the publicity did quite a lot to encourage collecting, and philatelists rushed to get both versions.
And a few more thoughts about philately......
---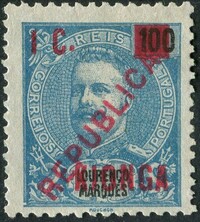 Published

07/01/21 07:56:00 AM
The urge to complete is hard-wired into the brains of men.
Published

28/08/20 06:38:00 AM
Covid has decimated tourism and travel. But, philately offers an alternative voyage, not only across continents, but back through the time of our parents and grandparents
Published

17/06/20 12:07:00 PM
When is a shade not a shade, and what is a changeling?