---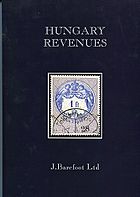 Price

£15.00

Stock Code

Barefoot publication
Standard "Barefoot" catalogue of the revenue stamps of Hungary, with illustrations in black & white.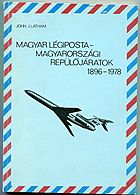 Price

£6.00

Stock Code

B.35
Special flight listing from the pioneer balloon flights at the turn of the century, through to modern first flights of the 1970s. Listed in date order (but no valuations).111 pages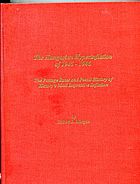 The postal rates and postal history of Hungary in Hyperinflation 1945-46. Background, mail categories, rates, cachet types for mail paid by cash. Hardbound book, 266 pages.