---
Price

£0.00

Stock Code

Barefoot publication
Planned standard "Barefoot" catalogues of the revenue stamps of Bulgaria and Romania.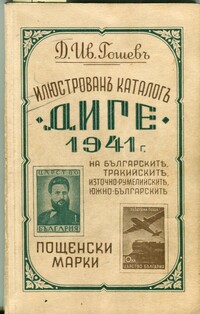 Price

£7.00

Stock Code

B.31
1944 CATALOGUE (B.31)
by "Dige", charming pocket size catalogue, illustrated, with some useful information on print runs, e.g. the 1931 Sports set is difficult to find complete because only 4500 printed of the top value. 100 pages.