---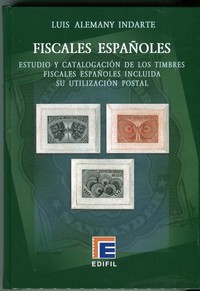 Price

£70.00

Stock Code

B.8
FISCALES ESPANOLES (B.8)
by Luis Alemany Indarte. Catalogue of the revenue stamps of mainland Spain, priced, and illustrated in full colour. From classics to 2002, includes listings and values for mint and used, imperfs and proofs, the various special types of revenue e.g. consular, medicine, revenues with commercial advertising, regional issues (but not municipals or the colonies). Hardbound, 470 pages, published 2008. Currently sold out but we hope to re-stock and are looking for supplies (no response to enquiries from the publisher)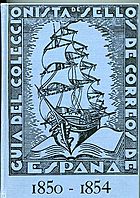 Price

£95.00

Stock Code

B.111
GUIA DEL COLECCIONISTA - TORT (B.111)
Three volume boxed set, the definitive work on 19th century stamps of Spain. Volume I covers stamps of 1850-1854, Volume II 1855-1869, Volume III 1870-1900. Background, varieties, plating, proofs, postmarks are all covered. Many illustrations in spot colour. As new.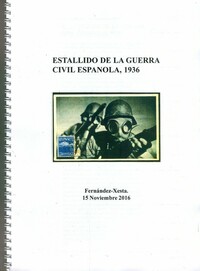 Price

£10.00

Stock Code

B.300
LA GUERRA CIVIL ESPANOLA 1936 (B.300)
In 1936, Spain was drawn into a dark and terrible tragedy. Full colour print of a collector's 78-page exhibition display of the first year of Civil War, with provisional stamps, locals, submarine post, military post, prisoner mail, postal documents, Cruzado contra el Frio and other charity stamps used on mail, porte-monnaie use of stamps as small change etc, a fine display with covreage from both sides of the civil war. This formed an item at auction, Fernandez-Xesta, November 2016.