---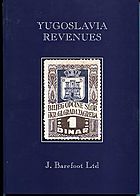 Price

£15.00

Stock Code

Barefoot Publication
Standard "Barefoot" catalogue listing the revenues of the Yugoslavia area, including Bosnia, Croatia, Dalmatia, DDSG, Fiume, Hungarian Military Border, Montenegro, Serbia, Slovenia, Trieste, and Yugoslavia proper, including the many regional and municipal issues.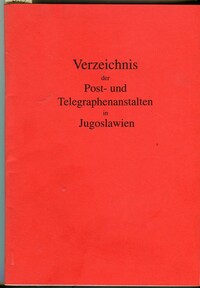 Price

£5.00

Stock Code

B.17
POST OFFICE LIST : VERZEICHNIS DER POST... in JUGOSLAVIEN (B.17)
1931 Post Office list for the Kingdom of Yugoslavia, useful for postal history study or identifying postal cancels on stamps.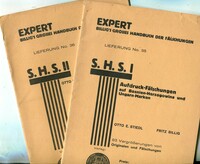 Price

£15.00

Stock Code

B.287
BILLIG FORGERY GUIDES (B.287)
These two original Billig guides (#35 and #36) of 1937 provide 160 photos of original or forged examples, with key features explained (in German). Volume I treats the SHS overprints on Bosnia and on Hungery, and Volume II covers Chaimbreakers and first years of the prewar monarchy. Scarce booklets.