---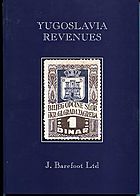 Price

£15.00

Stock Code

Barefoot Publication
Standard "Barefoot" catalogue listing the revenues of the Yugoslavia area, including Bosnia, Croatia, Dalmatia, DDSG, Fiume, Hungarian Military Border, Montenegro, Serbia, Slovenia, Trieste, and Yugoslavia proper, including the many regional and municipal issues.
Price

£8.00

Stock Code

B.17
1931 Post Office list for the Kingdom of Yugoslavia, useful for postal history study or identifying postal cancels on stamps.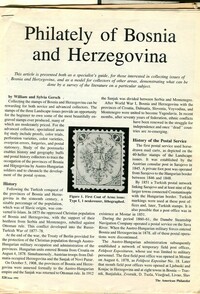 Price

£15.00

Stock Code

B.261
ARTICLES (B.261)
Bundle of articles from various sources (100+ pages), some specialised, including listing of quantities issued of SHS overprints, also checklist of cancellations of Bosnia by T.M. Gordon, 1973 approx 50 pages.