Italy 1947 Ricostruzione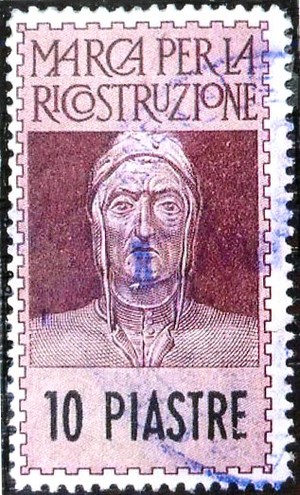 The European Recovery Plan ("Marshall Plan") of 1947 jump-started Western Europe's industrial recovery after WWII. The Americans provided most of the finance, but Italians living abroad also played their part through supplementary contributions on consular fees. Special tax stamps show the history.
This is a "work in progress" provisional listing of these Ricostruzione revenue stamps (first draft August 2018). It is only a private working document for use between J.Barefoot and other collectors.
To view IN FULL this listing (which can then be printed out for personal use only, not for publication) please CLICK HERE
If you have new finds to add to the listing, please get in touch with us by email at JBarefootL@AOL.com. Much of the material is quite scarce (we seldom see these offered) and therefore pricing (in UK £) is tentative. If you can provide illustrations for countries where these are currently lacking, or inform us of further values in sets already listed, your contribution would be welcomed. Illustrations are best as a .jpg colour scan, on a small black background to show the perforations.