BALTIC STATES REVENUES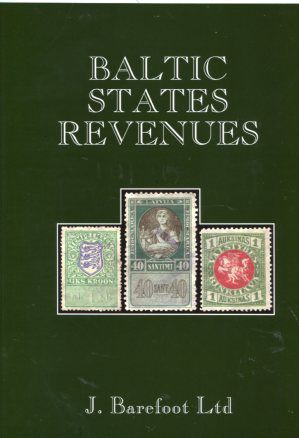 Price

£10.00

Stock Code

Barefoot publication
BALTIC STATES REVENUES
Just published July 2014, new 4th edition of our standard, illustrated and priced catalogue of the revenue stamps of Estonia, Latvia and Lithuania, plus Ob Ost, Central Lithuania and Memel. A4 format, 3 columns, and now illustrated in full colour (in almost all cases). 52 pages. Prices revised to bring them in line with the current market, slightly expanded listing of basic issues, and some new discoveries of Municipal issues.


Click image for a larger view of this item...
---