VAN LOOY AIRMAIL AUCTION (B.137)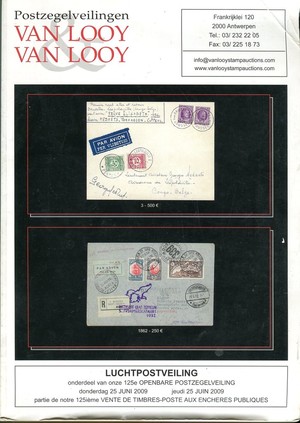 Price

£10.00

Stock Code

B.137
VAN LOOY AIRMAIL AUCTION (B.137)
2009 (25th June) Sale of the Rottie collection of airmail covers relating to Belgium (this Belgian airmail specialist died in 1955 so this material was not on the market for two generations). Nearly 2000 lots of individualk covers of which half illustrated in full colour, important reference work for Belgian aerophilately. 192 pages.


Click image for a larger view of this item...
---