GESICHTE DER TSCHECH. FLUGPOST 1945-1992 (B.121)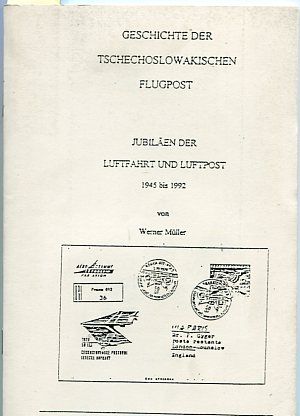 Price

£4.00

Stock Code

0460
GESICHTE DER TSCHECH. FLUGPOST 1945-1992 (B.121)
by W.Muller. Catalogue of first and special flights for the postwar period. with flight dates, quantities carried, special cachets, also in some cases the pictorial cards/covers illustrated. Arranged by flight route, rather than purely by date.
In German, 48 pages, published 1998.


Click image for a larger view of this item...
---