HISTOIRE POSTALE DE LA SEINE (B.108)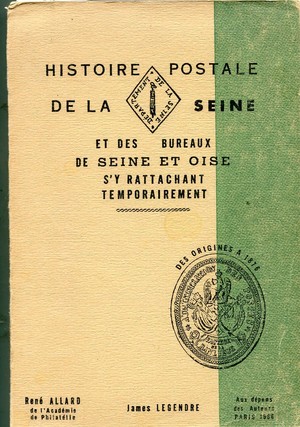 Price

£20.00

Stock Code

B.108
HISTOIRE POSTALE DE LA SEINE (B.108)
Postal history and postmark catalogue for the approximately 100 owns and villages of the Seine (department 60) - essentially the area immediately surrounding the city of Paris. By René Allard and James Legendre, privately published 1966, 227 pages, illus, in French.


Click image for a larger view of this item...
---