MAGYAR LEGIPOSTA - SPECIAL FLIGHTS 1896-1978 (B.35)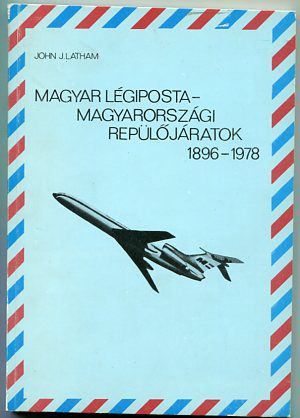 Price

£6.00

Stock Code

B.35
MAGYAR LEGIPOSTA - SPECIAL FLIGHTS 1896-1978
Special flight listing from the pioneer balloon flights at the turn of the century, through to modern first flights of the 1970s. Listed in date order (but no valuations).
By John Latham. In Hungarian but easy to follow as most of the book is a basic checklist of flights. 111 pages. Published in Budapest, 1979.


Click image for a larger view of this item...
---