ITALY REVENUES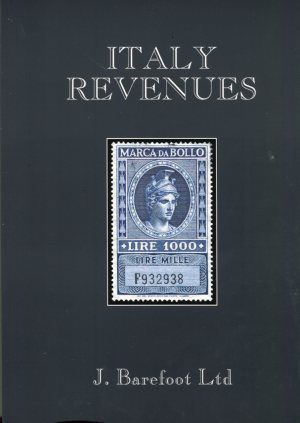 Price

£30.00

Stock Code

Barefoot Publication
ITALY REVENUES
The standard "Barefoot" catalogue listing the revenue stamps of Italy (all periods from States to Euro issues), Colonies incl B.O.I.C. and modern period ex-colonies, Aegean, Dalmatia, Fiume, WWII Occupations, San Marino, Trieste, Vatican.
Illustrated in full colour and priced throughout, in standard Barefoot A4 3-column format.174 pages, published 2013.
ISBN 0 906845 73 4


Click image for a larger view of this item...
---