POLAND REVENUES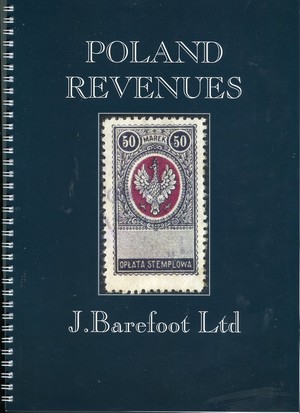 Price

£30.00

Stock Code

Barefoot publication
Standard priced illustrated catalogue of the revenue stamps of Poland. Includes WWI Occupations, regional and national issues of the first Republic plus postwar period, large section on Municipals, plus Danzig, Memel, Upper Silesia.
The new 2015 edition is now available. 182 pages, wire-bound for easy opening, full colour. A4 format in three columns, ISBN 0-906845-75-0.


Click image for a larger view of this item...
---