PORTUGAL SALES CATALOGUES (B.239)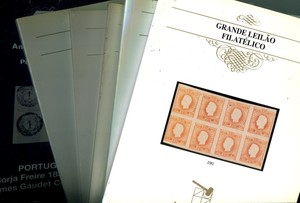 Price

£16.00

Stock Code

B.239
PORTUGAL SALES CATALOGUES (B.239)
Five Afinsa sales catalogues period 1990s, nearly all classic material, including single name sale of the Dr Joao das Neves Goncalves Novo, also the Torres auction of the Gaudet collection of 1853-64 issues, hundreds of lots, many illus in colour, excellent reference material. Weight 2 kilos.


Click image for a larger view of this item...
---