FISCALES ESPANOLES (B.8)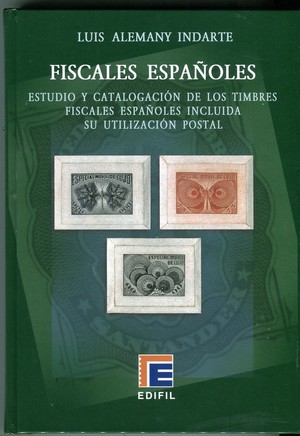 Price

£70.00

Stock Code

B.8
FISCALES ESPANOLES (B.8)
by Luis Alemany Indarte. Catalogue of the revenue stamps of mainland Spain, priced, and illustrated in full colour. From classics to 2002, includes listings and values for mint and used, imperfs and proofs, the various special types of revenue e.g. consular, medicine, revenues with commercial advertising, regional issues (but not municipals or the colonies). Also some background information on legal decrees, and examples used on document.Hardbound, 470 pages, published 2008.
(For free draft listings of some Spanish Colonies in Africa, see our section "Revenue Stamps Information").


Click image for a larger view of this item...
---