POSTHISTORIA I OPPUNDA HARAD (B.93)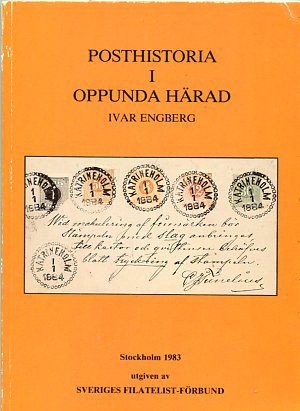 Price

£5.00

Stock Code

B.93
POSTHISTORIA I OPPUNDA HARAD (B.93)
Postal history study by Ivar Engberg. The development of postal services in the province of Oppunda Harad, with early postal documents and prestamp markings, introduction of railway routes in the 19th century, middle period cancels, branch offices, special event cancels. A fine example of a postal history study of a small region.
Whilst Oppunda Harad is a small region and itself not a widely collected region, the book serves as an excellent model on how to organise a postal history study of any region of any country.
112 pages (slight cover damage), in Swedish but well illus (black/white), with tables. Sveriges Filatelist handbook Nr 18, published 1983.


Click image for a larger view of this item...
---