BURRUS AUCTION CATALOGUE 1964 (B.74)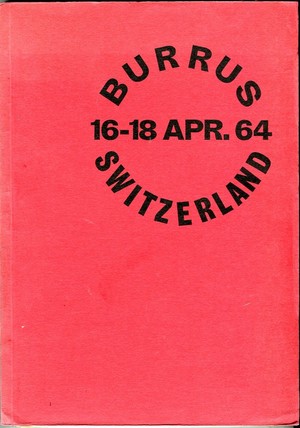 Price

£20.00

Stock Code

B.74
BURRUS AUCTION CATALOGUE 1964 (B.74)
Robson Lowe/Urs Peter Kaufmann auction of the massive Burrus collection of Swiss classics was a milestone event. A major auction catalogue reference work, useful for provenance of important pieces, with priuces realised, many illus (some in colour), 924 lots on 176 pages.


Click image for a larger view of this item...
---