TELEGRAPH STAMPS of the WORLD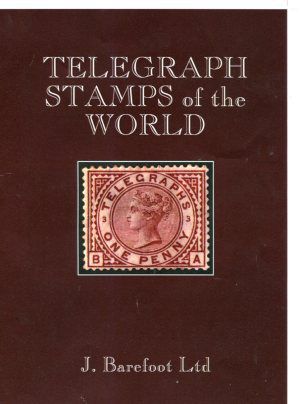 Price

£30.00

Stock Code

Barefoot publication
This new catalogue lists telegraph and telephone stamps of the whole world, by country. It is the successor to the old Hiscocks catalogue of 1982. It lists all regular stamps, both those issued by national post offices and those produced by private companies (but does not include prepaid stationery for telegrams, nor telegram seals). It does include telephone stamps, e.g. those of Canada, Great Britain, India-Patiala, Belgium, France etc.
In the catalogue, virtually all items are illustrated in full colour, some sections much expanded since Hiscocks, with up-to-date pricing for mint and for used. 140 pages. ISBN 0-906845-70-X.

In the past few years, telegraph stamps have suddenly seen an upsurge of interest among informed collectors. The number of issues to collect are quite small compared with postage or revenue stamps, but prices are still relatively modest. A fairly complete collection could still be achieved without excessive outlay, although some items remain rather elusive and will show major price increases over the next few years. Now out of print but work is under way on a new edition.


Click image for a larger view of this item...
---