NORWAY - GRIEG ESSAY (W.472)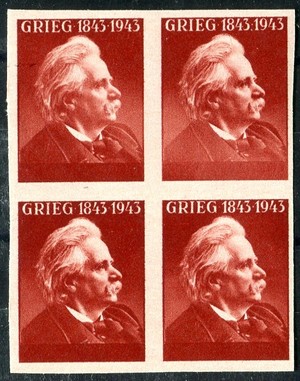 Price

£10.00

Stock Code

W.472
NORWAY - GRIEG ESSAY (W.472)
1950 Grieg essay. Design in red-brown depicting the composer but with country name omitted, imperf block of four, unmounted mint. Prepared in 1950 by Timsons of Kettering during printing trials for Moestue A/S who had produced the original Grieg stamp of 1943.


Click image for a larger view of this item...
---