AUSTRIA REVENUES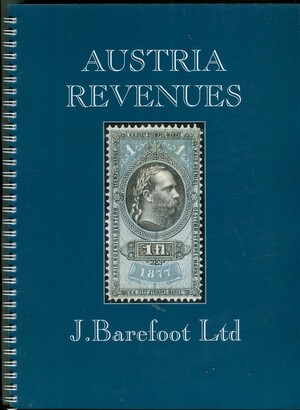 Price

£0.00

Stock Code

Barefoot publication
AUSTRIA REVENUES
by J. Barefoot. Our standard guide to the revenues of Austria. Includes listings of the beautiful "leaf" designs of the classic period, Lombardy, Bosnia, WWI Occupations, the Republic of 1918-1939, Postwar Austria from 1945, plus Regionals and Municipals in separate sections. Illustrated (photos are in black & white) and priced throughout, in standard Barefoot A4 3-column format.140 pages, published 2002.
ISBN 0 906845 60 2
Out of print but a new edition is under preparation.


Click image for a larger view of this item...
---