SIEGE OF PRZEMYSL DIARY (B.129)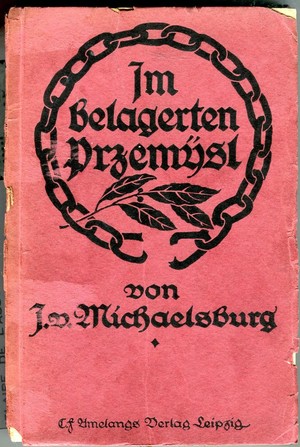 Price

£30.00

Stock Code

B.129
SIEGE OF PRZEMYSL DIARY (B.129)
"Im Belagerten Przemysl" by J. v. Michselsburg, on the spot diary and account of the Siege of Przemysl in 1914-15 including the surrender and return home, published in Leipzig, 1915, 190 pages, in German, paper covre a little fragile, rest fine. Includes mentions of the airmail service to the beseiged fortress. Useful original background material.


Click image for a larger view of this item...
---