THE AUSTRIAN TELEGRAPH SERVICE (B.234)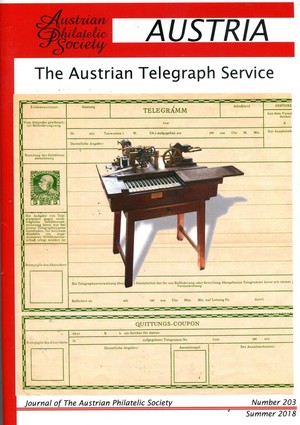 Price

£5.00

Stock Code

B.234
THE AUSTRIAN TELEGRAPH SERVICE (B.234)
Excellent basic guide to the early Telegraph service in Austria, edited by Andy Taylor, new Austrian Philatelic Society publication. Covers background and introduction of the service, types of service, charges, use of postage stamps in the telegraph service, special cancels, telegram forms, seals, the equipment used, certificates, postal stationery and various forms including rules, telegraph stamps and their cancels and "specimen" remainders. 48 pages, illustrated extensively in colour, published 2018.


Click image for a larger view of this item...
---