THE STORY OF THE AUSTRIAN POST UP TO 1850 (B.333)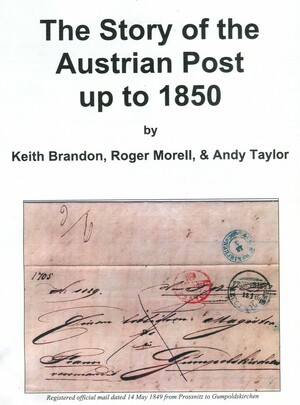 Price

£39.00

Stock Code

new
THE STORY OF THE AUSTRIAN POST UP TO 1850 (B.333)
This important new book has just been published in July. For contents, see the illustrations. 378 pages, full colour, hard cover. Detailed coverage of prestamp marks and the postal system in the complex and far-flung Austrian Empire in the first half of the 19th century. Now in stock.


Click image for a larger view of this item...
---