GILL-BURRUS AUCTION 1967 (B.149)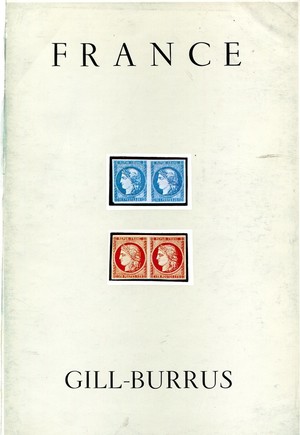 Price

£25.00

Stock Code

B.149
GILL-BURRUS AUCTION 1967 (B.149)
The four catalogues of the Gill-Burrus collection offered for sale by Robson Lowe/Jacques Robineau/Urs Peter Kaufmann/Bernard Behr/Van Dieten, in January, March, May and November 1967. Total 1265 lots, many illustrated in black/white or in colour, important reference work for provenance from a celebrated collector.


Click image for a larger view of this item...
---