LES BLEUS DE FRANCE (B.150)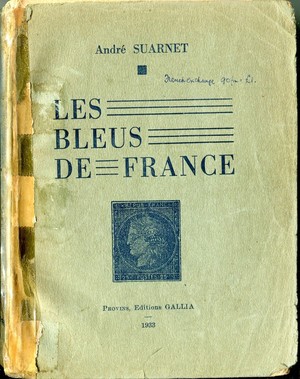 Price

£75.00

Stock Code

B.150
LES BLEUS DE FRANCE (B.150)
by André Suarnet. Classic work on the "blue" basic rate stamps 1849-1871 which formed the basis for traditional philately of France : varieties, plating, postmarks. Very detailed, and with prices (of the epoch). Signed by the author, published 1933, 330 pages, cover damaged but text fine.


Click image for a larger view of this item...
---