THE PARIS COLLECTION (WARWICK) (B.180)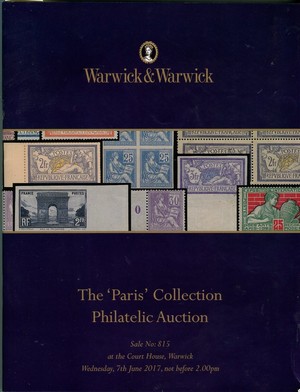 Price

£5.00

Stock Code

B.180
THE PARIS COLLECTION (WARWICK) (B.180)
Warwick & Warwick auction catalogue of the "Paris" collection, mainly Mouchon, Merson and up to 1930s mint positional blocks, or panes, imperfs, proofs, and a few other similar to 1950s. Illus in full colour, 945 lots, 48 pages, June 2017. Useful reference record for this semi-modern material.


Click image for a larger view of this item...
---