TRAVELLING POST OFFICES IN GERMAN-OCCUPIED SUDETENLAND (B.28)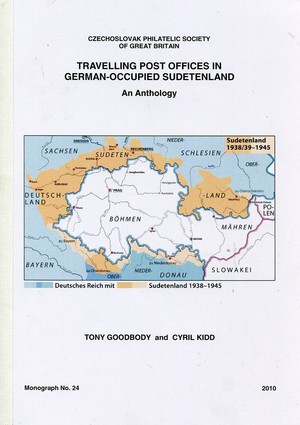 Price

£7.00

Stock Code

B.28
TRAVELLING POST OFFICES IN GERMAN-OCCUPIED SUDETENLAND
by Tony Goodbody and Cyril Kidd. Historical background, survey of the different forms of cancel as used on the railway carriage sorting offices, Travelling Post Office operations, and list of TPO routes as listed on the cancels. This list will be pf particular importance for the postal history collector. Also an appendix listing the railway terminal town names in German, and their modern equivalents now in the Czech or Slovak Republics or in Poland, will permit easy location on a modern map. Czech Philatelic Society Publication No 24, published 2010, 30 pages. ISBN 978-0-9553682-2-6.


Click image for a larger view of this item...
---